Durrr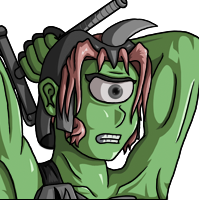 Active
Inspired by Greek statues of powerful, cycloptic monsters, the Toymaker designed this powerful, one-eyed Soul Puppet. With its tremendous strength, it can easily wield an oversized axe - often cleaving foes of their limbs in a single motion.
Category Information
Soul Puppet
Soul Puppets Eggs are unlocked via the means listed here and acquirable from Dungeons, Breeding and NPC Shops.